"Top General & Laparoscopic Surgeon in Ranchi: Dr. Prof. Majeed Alam - Find the Best Near You!"
Looking for the best general and Laparoscopic surgeon in Ranchi? Choose Alam Hospital & Research Centre for your general and laparoscopic surgery. The Department of General and Laparoscopic Surgery offers the best general and laparoscopic surgery at Alam Hospital in Ranchi.
GENERAL AND LAPAROSCOPIC SURGERY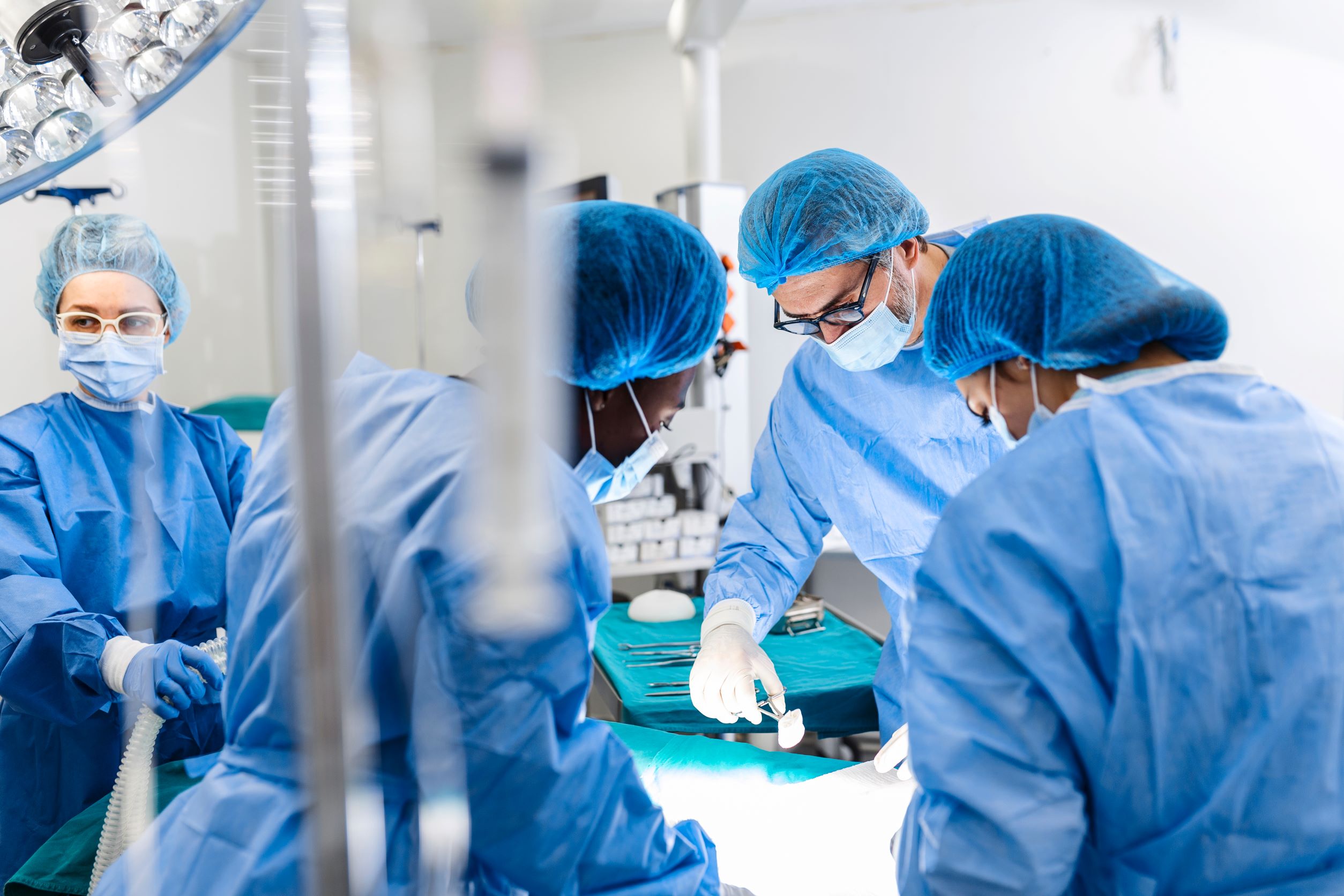 LIST OF LAPAROSCOPIC SURGERIES DONE:
Cholecystectomy
Diagnostic Laparoscopy
Appendectomy
Inguinal Hernia Repair
Incisional and Ventral Hernia Repair

Splenectomy
The Department of General & Laparoscopic Surgery is headed by our Chairman one the most renowned figures in the field of Surgery Dr.(Prof.) Majeed Alam. He has been honored with the Jharkhand Ratna as an acknowledgement to his work. With experience close to 40 years now, the Department under his able leadership deals with a range of surgical ailments and emergencies. In addition to treating minor swellings, the surgeons are adept at complex abdominal surgeries and trauma cases. Most abdominal surgeries are performed through Laparoscopy (Keyhole Surgery). The hospital has state of the art operation theatres
Equipped with the latest technology to back our team of highly skilled surgeons, trained nurses and technicians.
OUR SERVICES
Emergency Surgery Exploratory Laparotomy for Poly Trauma
Inguinal, Incisional and Ventral Hernia Repairs
Surgeries of the Liver and Gallbladder
Oesophageal Resections and Reconstruction
Gastric (Stomach) Surgery-Gastrectomy, Gastrojejnostomy & Vagatomy
Surgeries on the Small and Large Intestine
Splenectomy (Spleen Removal)
Colorectal Surgery
Pancreatic Surgery
Whipple's Surgery
Pancreatic Bypass Surgery
Pancreaticojejunostomy
Distal Pacreatectomy
Minimally Invasive Surgeries for Varicose Veins of the Lower Limb
Wound Care for Diabetic Foot and Venous Ulcers
Breast Surgeries-Simple Mastectomy, Modified Radical Mastectomy & Lumpectomy
Surgery for Piles, Fissure and Fistula
Why is Dr. Prof. Majeed Alam the best general and Laparoscopic Surgeon in Ranchi?
Meet Dr. Prof. Majeed Alam, A seasoned expert in general and laparoscopic surgery in Ranchi. Dr. Majeed Alam has more than 30 years of experience. He is also well known for his great past surgery record of more than 1 lakh.
Experience a smooth consultation journey with Ranchi's best General and Laparoscopic surgeon.
In this consultation journey, doctor Prof. Majeed Alam empowers you with insights about producers, care plans, and recovery. Feel the best and smoothest care during your consultation with Ranchi's best general surgeon, Dr. M. Alam.
Experience compassionate aftercare by Dr. Prof. Majeed Alam and his team. Alam Hospital Ranchi is also well-known for its dedicated aftercare. Reclaim your well-being with Dr. Prof. Majeed Alam.