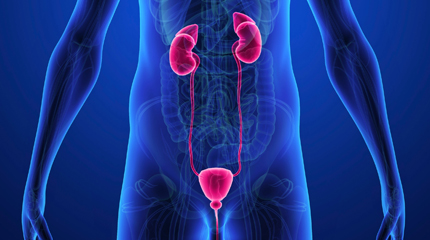 The department of Urology was established under able leadership of Dr.(Prof)M.Alam in the year 1985.Since then it has undergone vast change with addition of newer technologies in patient care & Management the dept is now lead by Dr Tanvir Alam.
Urology is a branch of medicines which deals with Kidney, Ureter, Bladder & Prostate and also testis & Penis.In Women apart from surgery of kidney, ureter & bladder,the other condition that are dealt is urinary incontinence & fistula viz vesico vaginal fistula and urethrovaginal fistula.
The common Condition that urologist usually deals with are:-Stone diseases, disease of prostate and urinary infection. The other condition where urologist consultation is needed are urethral stricture, congenital urogenital disorders in children. Urologist also manages cases of cancer of Kidney, Bladder, Prostate, Testis & Penis.
Reconstructive Urology:- It deals with reconstructive problem of genitourinary system the procedure done are Pyeloplasty, Ileal ureter, Boariflap, Augmentation cystoplasty, Urethroplasty using Buccal grafts and other genital reconstruction.
ESWL (Extracorporeal shock wave lithotripsy):- It is a process where renal stone is fragmented using shock wave. This lithotripter was installed in year 2000 at our institution, boast of treating over 8000 patients to date. The advantage of this procedure is that it is done on outpatient basis and the patient is discharged on same day,as it is non invasive procedure. So the patient can resume their work just after treatment.
Endourology :- Procedures like PCNL (Percutaneous nephrolithotomy),URS(Ureteroscopy), TURP(Transurethral resection of the prostate),OIU(Optical Internal Urethrotomy),TURBT(transurethral resection for bladder tumor),BNI(Bladder Neck Incision) are commonly performed at our institute.
Andrology:- It is a branch of urology which deals with sexual disorders like impotence, erectile dysfunction, Infertility.
Uro-oncology:- All type of genitourinary cancers which includes kidney, bladder, prostate, testis, and penis.